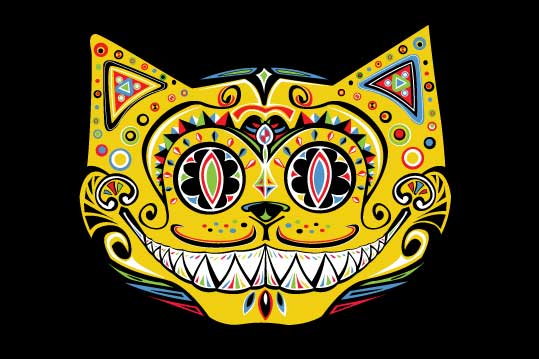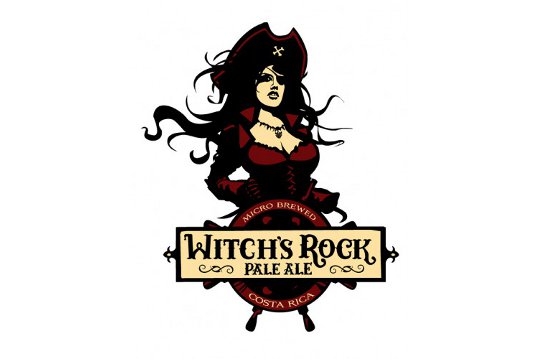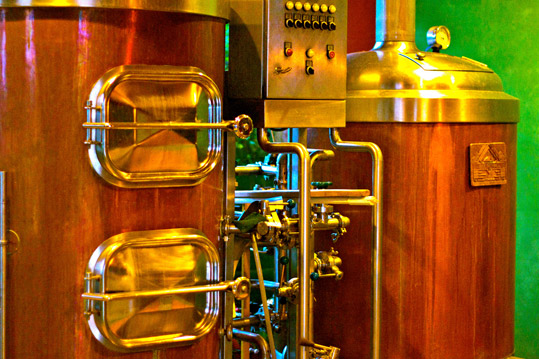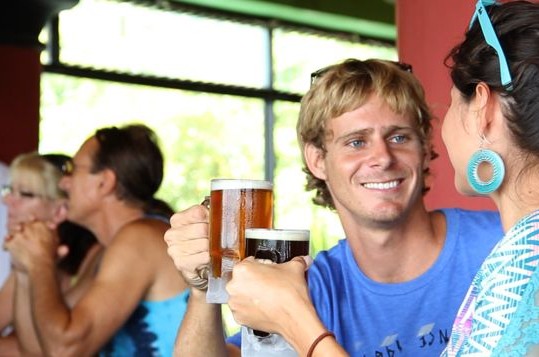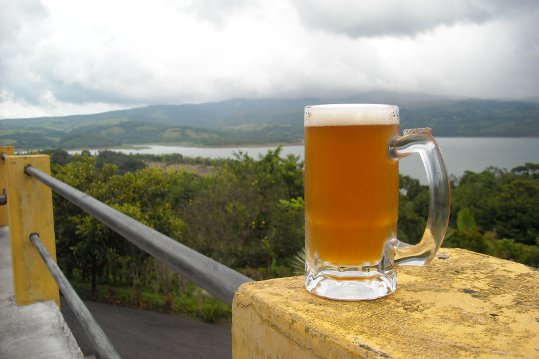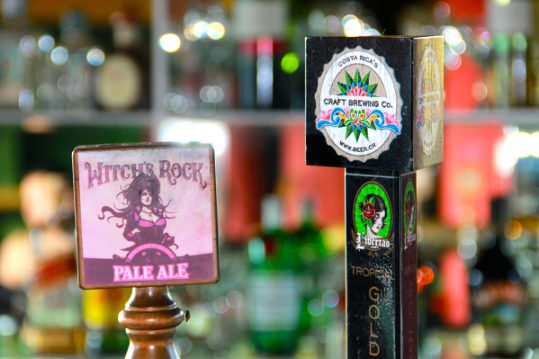 The only Brewpub in Costa Rica
Brew With a View!
We brew our own signature Witch's Rock Pale Ale and other seasonal beers (such as our brown ale Gato Malo) right here at the hotel in an imported German Biering Tank System. Our beer is created using only the four ingredients of every artisan brewer: malted wheat, hops, yeast, and pure water from our rainforest volcano environment. Our goal here is a simple one – to create complex, delicious, and very drinkable beers.

We serve our beer here at our stunning bar, overlooking Lake Arenal and volcanoes and on the beach at Witch's Rock Surf Camp, overlooking the beautiful surf of Tamarindo Bay. If you want something other than beer –no worries! Our bars are fully stocked with liquor, wine, and cocktails, as well as smoothies, coffee, tea, sodas, juices, and just about any refreshment you could want throughout the day.
Stop in for a beer and a meal on your drive around the lake, or book a room and enjoy all of the nature and activities in the Arenal area. Remember, if you book a room at our all-inclusive hotel, you can drink all the microbrew you want! Make sure to ask for a tour or chat with brewmaster J.P. on site.
Open daily from 7am to 10pm.